Enjoy one of Maui's best located upscale oceanfront values in this outstanding private penthouse just steps from one of island's top ten beaches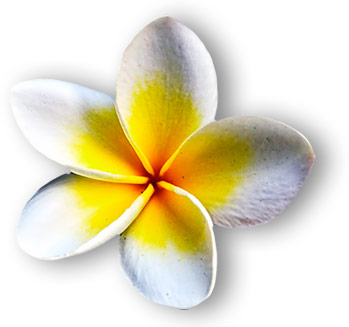 Two bedrooms two/ bath "prime luxury oceanfront" ideal for up to four adults.   Only two of you? Discounted one bedroom reduced rate for stays of  7 nights or more May to November… enjoy one of Maui's outstanding upscale values in the area's limited prime luxury oceanfront category.
ADULTS and

NON-Smokers

ONLY
Weekly or daily maid service options
Perfectly located next to Maui's nicest dining choices, world class golf, & tennis
Car and golf discounts for penthouse guests.
Parking included
Penthouse's exclusive views have been featured in resort brochures.
 No worries, this legally approved penthouse has a Hawaiian issued Tax license : W 001-626-3168-01
RATES
Early Bird advance reservations or last minute gaps in calendar for remaining availability April/ May/ June 2017: $599 per night +taxes* for two to four adults max
Winter 2017-–all winter dates sold out until April 11th….2017 Winter: $649 per night plus taxes*
Early Bird 2018 Winter: $649 per night + taxes*. Rate based on 2 persons. Please add $35 per person up to four people. Only January 2 to 13, 2013 still open until mid March.
Holiday Season: 14 nights minimum between December 17 & January 2  $999 per night plus * taxes for up to four persons.
Complimentary garage parking, wi-fi & more included in the rates. *Hawaii taxes: 13.416%  Like most places a small cleaning fee applies. Weekly maid service and departure day cleaning/sanitizing included in fee. Daily or more frequent maid service available but seldom necessary in this meticulous spacious 1445 sq.ft. penthouse.
Easy Reservation procedure. Call or email with your dates.  A 35% deposit is required for advance reservations after you receive a written confirmation from the owner. The Polo Beach Club requires a one time $60 resort check in fee but no daily resort fees.  Payment options: check, most credit cards,or bank wire transfer.
OTHER IMPORTANT DETAILS
In your search for an island vacation home without disappointments, here's more information:
Only a handful of vacation condos exist in Polo's top rated "prime luxury oceanfront" category…and fewer available owner direct.
Renting owner direct has advantages: You know exactly where and what you are renting. You eliminate extra management, portal and third party booking fees. Most owners greatly care about their places, especially the upscale places..that's why ours is not in the rental pool or automatic booking service. Its too nice, We love our island condo. We care about our friends and guests and want them to enjoy this special penthouse as much as we do.
This resort property itself is close oceanfront, but some units are closer to the ocean with better views & furnishings than others. The rental categories are prime luxury oceanfront, oceanfront, ocean view and partial ocean view. Not all units enjoy views on the exclusive southwest quiet pool side or have protected lanais. Views, furnishings, and winds differ greatly from unit to unit. Like hotels, the rate category reflects the differences.
This penthouse, represents one of the area's best in all ways. Its perfectly situated on the resort's preferred sunny SW pool side. (This is not a back unit with limited views,windy exposure nor the noisier hotel side; it occupies an unequaled and protected spot overlooking its beach and three other islands) ...And because the top floor has no one above or passing by its windows, its tranquil privacy remains uninterrupted. We are pleased to have many devoted repeat guests who consider unit 803 their favorite condo in the Wailea-Makena area.
If you seek quality, finer furnishings, wow views & a carefree stay with direct access just steps to a superb sandy beach, then penthouse 803 s likely your best choice.  Please email or call for open dates, more information, and easy reservations:  phone: (509) 782-1125.
Inquire early because this cherished condo is often booked well in advance by  repeat guests who don't want to miss out on their preferred dates.
Hopefully this information proves helpful in your search for a good place to stay. You've discovered one of Polo's few prime luxury oceanfront units–it's a bit of paradise. Mahalo for your interest.
This condo has been also accepted & published in Islands and Hawaii magazines and is in the Maui Condo Owners Association, a member of Hawaii Visitors Bureau, VRBO, Trip Advisor, and Rentul.com. If 803 does not have the dates you need, we recommend you try one of these sites, especially the Maui Owners Condo site .